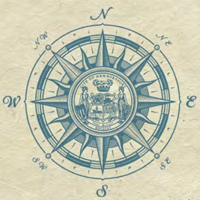 November 9, 2016
The lifeblood of any thriving community is a vibrant economic development plan and commitment coupled with a community and city based Master Plan. Newburyport is very likely to have all of these components.
The Chamber has an economic development action committee (EDAC) that meets monthly to discuss numerous economic development issues for the City and the greater Newburyport region. You should know that 20 of your fellow chamber members are looking out for the economic development of our area.
The City also has a new Master Plan in draft form which has been released to the City Council for their review and discussion along with the Planning Board on Tuesday, December 6 at 7PM in the auditorium at City Hall.
You can review the draft plan via the
City website
.
Here is a complete list of important City and Community Meetings that you may want to consider attending.
Intermodal Facility Public Meeting, Thursday, November 17 at 7 PM - City Hall Auditorium
Coast Guard Re-Designation Ceremony, Saturday, December 3 at 11 AM - Custom House Maritime Museum
Planning Board Meeting (NED plan and Master Plan), Tuesday, December 6 at 7 PM – City Hall Auditorium
Ann Ormond, President
Greater Newburyport Chamber of Commerce & Industry
978-462-6680 x15