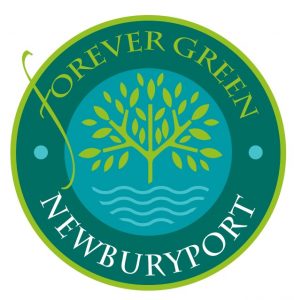 We are thrilled to be launching the Community-Wide program, Forever Green Newburyport,
that spans across many of the amazing organizations that focus on sustainability and resilience
for our City.
Forever Green Newburyport is an annual collaborative program to encourage education,
awareness and eco-tourism between the Chamber, the City of Newburyport, organizations
focused on the environment and the community of Newburyport.
Our mission is to support a variety of local and regional organizations that are already working
hard to reduce waste and increase awareness.
This campaign will run from late March through late April 2022.
These programs include retail store display windows, spotlighting several of our businesses that
are actively engaged, education sessions featuring "how to" be more green and a collaborative
calendar that spotlights community events from the end of March to Earth Day, end of April.
Forever Green Newburyport will be promoted to thousands through social media and other
environmentally friendly avenues.
We would love for you to share your events or information about how your company is
engaging in sustainability and resilience.
It is extremely easy to populate the calendar:
• Go to http://www.grtrnbpt.wixsite.com/rscalendar
• Click "About this calendar"
• Submit your event and/or images
Please engage your organization with our community-wide Forever Green NBPT campaign!