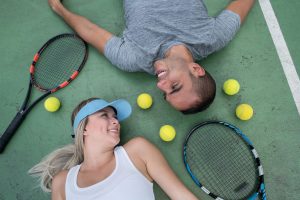 Newburyport Tennis Club is a family-oriented tennis facility with six indoor courts, dedicated coaching professionals and an event space to facilitate socializing. Programs for all ages and abilities. Check us out!
Medical School: Tufts Medical School Residency: Neurological Institute at Columbia University Fellowship: EEG/Epilepsy Fellowship at Montefiore Medical Center, Albert Einstein College of Medicine Dr. Bogorad is board certified in Neurology and specializes in the diagnosis and management of conditions related to seizures/epilepsy and various spells. He also treats a variety of general neurological conditions, such…
Include a 300×300 Pixel Image Feature Your Address Feature Your Phone Business description.