When you're looking for that one-of-a-kind gift, or a special treat for yourself, Greater Newburyport shops, and stores should be atop your to-do list. The stores in Newburyport, Amesbury, Salisbury, Newbury, West Newbury, Rowley and Georgetown, offer a variety of choices from casual to contemporary.
The Tannery
Website
Click here for a map of the Tannery shopping district!
tannerymarketplace.com
50 Water St. Newburyport
One-of-a-kind gifts, creative cuisine, art, books, toys, recreation and business services. You will find over 50 stores to suit all your needs.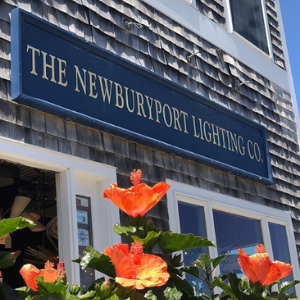 Newburyport Lighting
Website
Since 2001, the Newburyport Lighting Company has been a fixture in greater Newburyport, and a resource for discriminating residential and commercial clients in Essex County, Rockingham County, and beyond.