Single Source Energy Solutions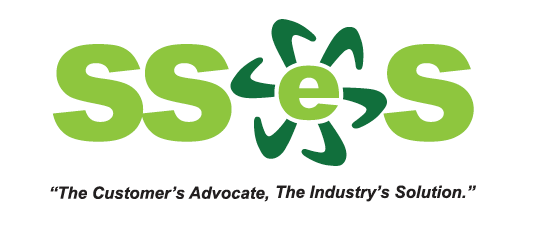 Single Source Energy Solutions ("SSeS") is an on-demand resource for customers seeking energy cost savings and renewable energy solutions. We provide a single source for all your energy related needs.  
SSeS can provide savings through the application and administration of three key disciplines:
Energy Efficiency Programs
Competitive Procurement
Renewable Energy
SSeS will work on behalf of our customers to achieve their energy-related goals in the most cost-effective manner. We will listen to our customers, design customized strategies, and manage projects with the utmost professionalism, ingenuity and integrity.
SSeS has created a "no additional cost" service so that our customers can effectively and efficiently accomplish their energy specific goals. We strive to bridge the gap between our customers and the service providers. From here, customers will be armed with the knowledge needed to more efficiently access energy savings programs. Our customers will feel confident that they have obtained the most competitive services available, as SSeS prides itself on the volume and variety of relationships with industry's best service partners. These industry relationships and our market proficiency will ensure that our customers receive the highest quality work at the most economic prices.
Through our innovative approach, SSeS enables our customers to successfully reduce energy costs and consumption, without diverting resources from their existing business. Our goal is simple; utilize our expertise and strategic partnerships to provide customer-oriented energy solutions that will lower costs and improve efficiencies. We work with our clients to identify opportunities, evaluate solutions, develop strategies and guide implementation. Simply put, we strive to be the single source for all of our clients' energy related needs. SSeS will save our clients time, money and resources.
If you are interested in having SSeS help reduce your facilities(s) energy usage and/or energy costs, please contact me via e-mail or phone. Educating our clients is something we enjoy! Thank you.
Sincerely,
Philip Caliendo – Business Development ManagerSingle Source Energy Solutions, Inc


Direct: 617-733-0954
Office: 866-980-1222
pcaliendo@ssesinc.com / www.ssesinc.com