Of all the attractions and reasons to travel to the Greater Newburyport area, we're proud that "foodies" of all types consider this area to be the best dining destination north of Boston. Catering to a variety of tastes and budgets, you'll find traditional New England seafood, pizza, burgers, and family options, and contemporary steak, ale, and oyster bars. Love Italian? Crave Indian or Thai? Greater Newburyport has it all. And because restaurants in and around Greater Newburyport draw both tourists and loyal locals alike, you'll find our chefs bring the people-pleasing nature that is common among all Greater Newburyport area businesses.
Everywhere you turn there's another tasty choice waiting for you. As a seaside community, it should be no surprise that Greater Newburyport seafood restaurants are aplenty, as are Newburyport and Salisbury waterfront restaurants for those who enjoy the view of sailboats and smell of salt air. You can go big with a private dinner in a lighthouse, watch a sunset on Plum Island while enjoying cocktails and drunken clams, or go casual with takeout on the boardwalk or beach. Have a meal as rich as our history, or as healthy as our green initiatives. In fact, many chefs source ingredients from nearby farms and fish co-ops for the freshest local flavor. You'll also definitely want to check out our many lively taverns and breweries who roll into the evening with live entertainment!
We promise there's something for everyone. Fan favorites like bagels, burgers, fish and chips, pizza, steak tips, fried clams, lobsters, steamers, and clam chowder can all be found here, in addition to restaurants specializing in, French, Italian, Thai, Mexican, Indian, and Chinese food. For dessert, there's everything you could hope for, like gelato, ice cream, Italian deserts, and whoopee pies! If there's one thing for sure, you won't leave Greater Newburyport hungry.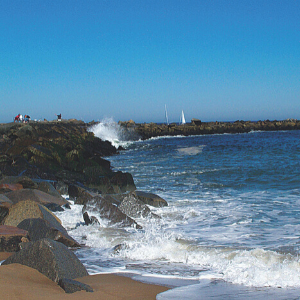 Home to more than just beautiful beaches and wildlife sanctuaries, Plum Island has dining options with breathtaking views, fun upbeat shopping and plenty of activities for the whole family.
Restaurant Discounts
Website
Experiences Newburyport's top Places to Eat: from fresh local seafood to high end farm-to-table restaurants, taverns, cafe's, diners, pizza places, bakeries and ice cream shops, owners welcome you with savory discounts at Best of NewburyportSM Places to Eat. VIP Discounts are not Combinable with other Promotional Offers.