Newburyport - A Destination for History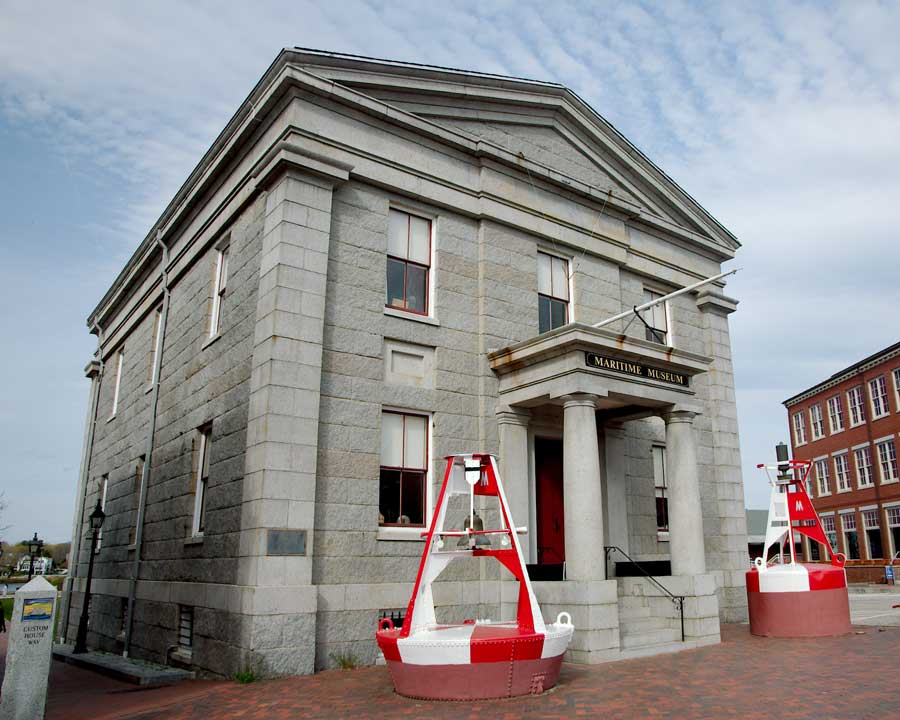 Newburyport thrives today thanks to an inspiring history of ship builders, merchants, and industrialists. But it took a village and an historic movement to save our amazing backdrop.
Visitors who travel to Greater Newburyport with a curiosity for its history and culture are greeted with much to discover and enjoy. If you relish in studying historic documents, visiting historic sites, and seeing historic architecture, there are plenty of things to do in the Newburyport area.
City of Newburyport History – a Timeline
Located on the south bank of the Merrimack River before it empties into the Atlantic Ocean, Greater Newburyport MA was originally inhabited by the Pawtucket Tribe. Later, in the 1630's, European immigrants settled here, founding the city of Newbury MA. The small port of Newbury quickly became a popular fishing and trading center, with the rest of Newbury turning to agricultural pursuits. By 1764, the port was so prosperous and densely settled that it broke off from Newbury to become the city of Newburyport.. Maritime trade fueled the city's economy, sparking extraordinary building activity in the decades following.
Good Times Roll into Hard Times
In 1811, a catastrophic fire leveled the downtown. That event, coupled with restrictive federal trading policies and embargoes implemented in response to the War of 1812 and the national financial panic of 1816, resulted in the city's economic downfall. Ironically the 1811 fire led to stringent fire safety building codes, which helped in the preservation of the handsome brick facades you can still see in downtown Newburyport today.
Newburyport Separates from Newbury and Becomes a City
In 1851, the city annexed portions of Newbury and incorporated into a city. At the same time, technological innovations led to steam powered mills and provided a financial boost to the city. Many of the large red brick mill buildings scattered throughout Newburyport were built in this time period. By the early twentieth century, Newburyport had gone into another decline and many remember the slumbering town of the 1950's. In the 1970's the city launched an extraordinary urban renewal project that transformed Greater Newburyport's decaying downtown and waterfront buildings into a picturesque brick and cobblestone retail center with an attractive waterfront park and boardwalk.
Past & Present Newbury, West Newbury, and Newburyport
Many traces of Greater Newburyport's past can still be found. Churches and cemeteries evoke remembrances of local personalities. The Tannery district is an extension of old steam mills and tanneries of the past, located just outside downtown Newburyport. There were also ropewalks, clamming shacks, and many shipyards. Hundreds of original Victorian houses, colonial houses, and federal Newburyport mansions are still cherished by today's homeowners, helping to draw visitors from around the world who want a peak into the past.
289 High Road, Newbury MA 01950 978-462-2634 Built around 1715 with materials salvaged from an earlier structure. Its first owner was Richard Dole, a cattleman, who built a two-room, central-chimney house with a small kitchen shed at the rear.